PRESS ROOM
Iconic Fort Worth salsa maker Renfro Foods turns 75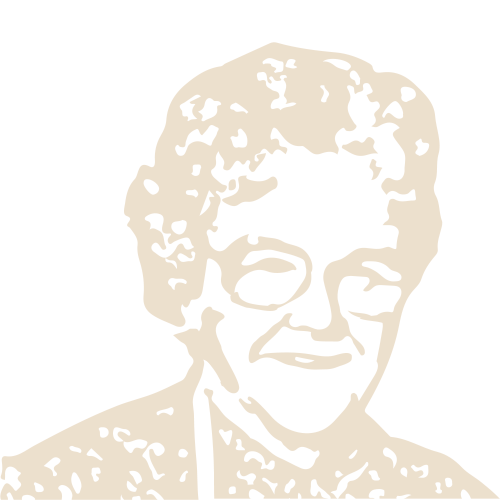 From family garage to Top 10 nationally, and growing international sales
FORT WORTH, Texas (June 15, 2015) – Renfro Foods, a third generation award-winning Fort Worth specialty foods company, is celebrating 75 years in business. From its modest start in the family's garage in 1940, the company has grown to become one of the largest salsa manufacturers in the nation.
Renfro's 75th anniversary marks a high point in the family business' rich history, growing from a packaged spices and pepper sauce business to one of the country's five largest family-owned and managed salsa manufacturers. The Mrs. Renfro's salsa brand now ranks #10 out of 500 salsa brands in the United States, and is one of the nation's top five best selling salsas distributed in the specialty food category.
"It is a thrill to be celebrating this milestone anniversary," said Doug Renfro, president of Renfro Foods. "Our longevity is a tribute to my grandparents who started the company 75 years ago in their north Texas garage and instilled a strong work ethic in all of us – and to my father and uncle, Jack and Bill Renfro, who have spent half a century nurturing and growing the business.
"We're also indebted to our exceptional staff, some of whom have been with us for over 30 years," Renfro said. "Their commitment has helped further our company's success, along with the hard work, dedication and integrity of our entire multi-generational family."
The company's management team today includes CEO Bill Renfro, COO Jack Renfro, President Doug Renfro, and Vice Presidents Becky Renfro Borbolla and James Renfro. Over the years, Renfro Foods has continuously been recognized for the company's trend-setting products, innovative business practices, community involvement and service.
Mrs. Renfro's product awards include:
Renfro's service recognitions include:
2015 – Texas House of Representatives in Austin recognizes Renfro Foods for its business contributions, leadership, community service and colorful 75-year history
2014 – Texas Treasure Business Award (Texas Historical Commission; one of only 129 businesses in Texas to receive this award)
2014 - Regional finalist -- 2014 DREAM BIG Small Business of the Year Award (U.S. Chamber of Commerce for business practices and community involvement)
2013 - Torch Award for Marketplace Ethics (Better Business Bureau of Fort Worth and Tarrant County)
2012 - DREAM BIG Small Business of the Year Award, regional finalist (U.S. Chamber)
2012 – Blue Ribbon Small Business Award (US Chamber of Commerce, demonstrating excellent business practices in several areas, including strategy, customer service, employee development and community involvement)
2011 – Founders Award (Baylor University's Institute for Family Business)
2010 –Small Business of the Year (Fort Worth Chamber of Commerce).
Renfro Foods annually sponsors a "pink lid" campaign during National Breast Cancer Awareness month and has contributed more than $100,000 to cancer research through Project Pink. The company and its leadership team also actively support local community initiatives including the Fort Worth Chamber of Commerce, BRIT, Casa Mañana, Fort Worth Stock Show, Women Steering Business, Fort Worth Sister Cities International, Leadership Fort Worth and the Tarrant Area Food Bank, among others.
About Renfro Foods
Renfro Foods is an award-winning third generation family business founded 75 years ago by George and Arthurine Renfro in their north Fort Worth garage, as a packaged spices and pepper sauce business. It later expanded to include syrup, jellies, preserves and chow chow, and then salsa. Today, George and Arthurine's family - sons Jack and Bill, who now consult, and grandchildren Doug, Becky and James, who continue to run the company - have grown the Mrs. Renfro's brand to include more than 30 salsas (award-winners among them), peppers, relishes, and sauces, which are available in all 50 states, as well as in Canada, the Caribbean, England, Scotland, Germany, Spain, and Australia. For more information, please visit www.renfrofoods.com, and connect with us on Facebook (Mrs. Renfro's Gourmet Salsas), Twitter (@mrsrenfros), Instagram (mrsrenfros), YouTube (mrsrenfros), and Pinterest (mrsrenfros).