PRESS ROOM
BECKY RENFRO BORBOLLA OF MRS. RENFRO'S SALSA INDUCTED INTO SPECIALTY FOODS ASSOCIATION HALL OF FAME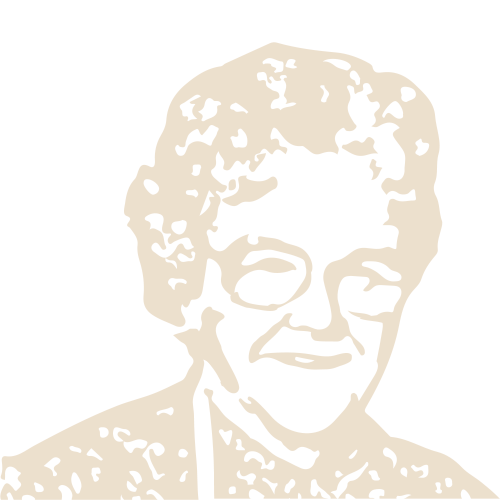 FORT WORTH, Texas – June 27, 2022 – Becky Renfro Borbolla, senior vice president of Renfro Foods, was recently selected by the internationally-lauded Specialty Food Association (SFA) to join the organization's Hall of Fame. Renfro Borbolla is a third-generation leader in the privately-owned family company that makes and sells Mrs. Renfro's salsa and condiments.
For more than 70 years, the SFA has been the leading trade association for the $170.4 billion specialty food industry. Those inducted into the SFA Hall of Fame for 2021 and 2022 were announced and honored with a special ceremony during the 66th Summer Fancy Food Show on June 12, 2022, in New York City. Renfro Borbolla is the fourth member of the Renfro family to be recognized, joining her cousin, Doug Renfro, a 2018 honoree, as a more recent addition. Her father, Bill Renfro, and uncle, Jack Renfro, were added to the SFA Hall of Fame in 2016.
"My background, and love for food, is certainly tied to my family name and the wonderful Mrs. Renfro's salsa line I had the privilege of growing up with and promoting first hand," said Renfro Borbolla. "But my passion for the specialty food community at large has come from working alongside wonderful partners, vendors, distributors and more who care deeply that good-tasting, interesting products are created and available for people to enjoy. I'm honored to be recognized as someone making a difference and proud to now be in the 2021 Specialty Food Association Hall of Fame class."
Renfro Borbolla joined the family business in 1985, ultimately helping expand distribution of Mrs. Renfro's products to all 50 states in the U.S. and several international markets. In addition to her business successes, Renfro Borbolla is the founder and president of Women Steering Business, a civic-minded organization dedicated to developing future female business leaders in agriculture. In addition to other charitable work, she is a past chair and co-chair of the Specialty Food Association board (serving twice), is current chair of Fort Worth Sister Cities International and is a board member for the Fort Worth Stock Show & Rodeo. Renfro Borbolla is a member of Les Dames International as well as the Fort Worth and Texas Chambers of Commerce.
"Our family, and our company, is always proud of how Becky represents the Renfro name and our family business," said Doug Renfro, president of Renfro Foods. "She is an asset to many organizations and has given her life's work to represent, support and nurture the food community in America and abroad. This honor recognizes all she has done and is truly well deserved."
About Renfro Foods and Mrs. Renfro's
Renfro Foods is a Fort Worth-based, third-generation family business that manufactures salsas, peppers, relishes and sauces. The company's award-winning salsa line, Mrs. Renfro's, includes more than 30 products available through supermarkets, gourmet food stores and gift shops in all 50 states and internationally. Originally founded in 1940 as a packaged spices and pepper sauce business, the Renfro family has continued to evolve and expand the brand into the multimillion-dollar business that it is today. In 2018 alone, the company was named a finalist for the Dream Big Small Business of the Year Award by the U.S. Chamber of Commerce. For more information about Renfro Foods products, visit MrsRenfros.com and connect with the company on social media via @MrsRenfros.