PRESS ROOM
Renfro Foods launches one-of-a-kind Craft Beer Salsa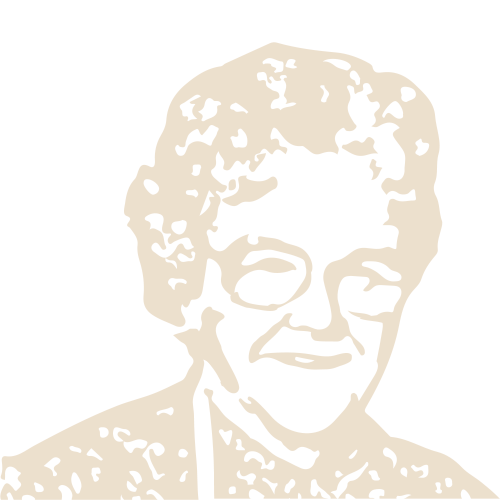 Two Fort Worth family owned companies team up for unique salsa product
FORT WORTH, Texas (June 2017)—You've heard of craft beer and craft salsa but have you heard of craft beer salsa?
Renfro Foods, makers of award-winning salsas known for their unique flavors and other specialty food products, introduced Mrs. Renfro's Craft Beer Salsa—its 20th salsa—at the Winter Fancy Food Show in San Francisco, Jan. 22-24, 2017, to much applause.
Teaming up with fellow Fort Worth family business, Rahr & Sons Brewing Company, the new Mrs. Renfro's Craft Beer Salsa is a blend of the usual salsa spices and Texas Red amber lager. The salsa delivers a medium heat profile.
"We did our first seasonal item, Pumpkin Salsa, last year and it was a huge hit," says Renfro Foods President Doug Renfro, "so we wanted to do another one for this fall. As we're thinking of this, Fritz Rahr was looking to be involved with a salsa project. This seemed like a no-brainer for us to work with a local microbrewery and to do something really innovative and creative like Craft Beer Salsa."
Due to its off-the-charts welcome at the Winter Fancy Food Show, similar to the reception Mrs. Renfro's Ghost Pepper Salsa had 10 years ago, "after two hours, we changed it from seasonal to a permanent item," says Renfro. "Huge major retailers from all over the country kept exclaiming that not only was it delicious but was super on-trend and wanted to do something which rarely happens—put it in stores immediately."
"We take great pride in being a locally owned family business, so it was a natural fit to team up with our neighbors over at Mrs. Renfro's who operate in a similar manner," adds Fritz Rahr, president of Rahr & Sons. "Chips and salsa are a staple snack here in Texas and Mrs. Renfro's takes great care and pride in offering up the best salsa in the country, so it just made sense to develop a Texas Craft Beer Salsa partnership. Working with their team on the recipe was a lot of fun and we had no shortage of 'sample tasters' here at the brewery throughout the development process. I think we landed on a solid final product and we are proud to display the Rahr & Sons logo on the Mrs. Renfro's salsa label."
"Consumers generally love to buy from true family businesses," says Renfro.
Packaged in a 16-ounce jar, Mrs. Renfro's Craft Beer Salsa's suggested retail price is $3.69.
About Renfro Foods
Renfro Foods is a third-generation family business founded 77 years ago in Fort Worth, Texas, as a packaged spices and pepper sauce business. It later expanded to include syrup, jellies, preserves and chow chow, and then salsa. Today Renfro Foods is known for its innovative line of award-winning Mrs. Renfro's salsas, which come with a simple and tasty recipe right on the label. In addition to salsa, Renfro Foods manufactures a variety of sauces and relishes, including 35 Mrs. Renfro's products distributed through leading supermarkets, gourmet foods stores and gift shops in all 50 states, Canada, the Caribbean, England, Scotland, Spain, and Australia. For more information, please visit www.renfrofoods.com, and connect with us on Facebook (Mrs. Renfro's Gourmet Salsas), Twitter (@mrsrenfros), Instagram (mrsrenfros) and Pinterest (mrsrenfros).
About Rahr and Sons
Fritz and Erin Rahr started the craft beer movement in North Texas, as they founded Rahr & Sons Brewing Co. in the fall of 2004. Since then, Rahr & Sons has exponentially grown its brewing capacity from 2,000 barrels a year to more than 20,000 barrels a year. The craft brewery has won more than 60 nationally and internationally-recognized awards, including: a Bronze Medal at the 2016 European Beer Star Awards; two Gold Medals and one Silver Medal at the 2016 U.S. Open Beer Championship; two Gold Medals at the 2015 Great American Beer Festival; a Gold Medal and four Silver Medals at the 2015 Los Angeles International Beer Competition; a Bronze Medal at the 2014 Great American Beer Festival; a Bronze Medal at the 2014 World Beer Cup; and several Gold, Silver and Bronze Medals at the 2014 Denver International Beer Competition.
Rahr & Sons has been featured in local and national media, including Wall Street Journal and New York Daily News. The brewery has been named in the top 4 of the 20 best craft breweries in America by Time Out and won Best Brewery/Distillery from Fort Worth, Texas Magazine three years in a row. For more information, visit rahrbrewing.com and facebook.com/rahrbrewing.