BIO
Becky Renfro Borbolla
Senior Vice President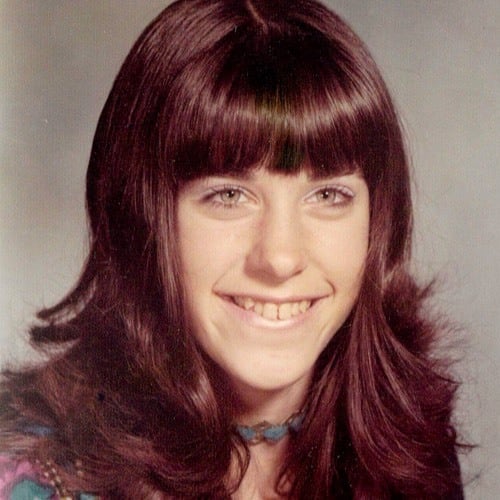 "The company my grandparents founded matters to salsa lovers worldwide just as much as it matters to us. We keep that in mind every day."
Becky Renfro Borbolla is senior vice president of Renfro Foods, Inc., and as daughter of Bill Renfro, is a third-generation leader in the privately-owned family company.
Before working in the oil and gas industry for nearly a decade, Becky earned an Associate of Arts from Tarrant County College and then a Bachelor of Science from LeTourneau University. She joined the family business in 1985, where she has been instrumental in many aspects, including trade shows, freight, human resources and export sales – ultimately helping expand distribution to all 50 states in the U.S. and several international markets. She was promoted to vice president of Renfro Foods in 2000 and often appears as a spokesperson for the brand, appearing on TV and other media demonstrating creative cooking with salsa. 
Becky is the founder and president of Women Steering Business, a civic-minded organization dedicated to developing future female business leaders who got their start in agriculture. She is also a two-time (and current) co-chair of the internationally lauded Specialty Food Association, chair of Fort Worth Sister Cities International and a board member for Fort Worth Stock Show & Rodeo. Becky sits on the Texas Wesleyan University's President's Advisory Board, The Women's Center of Tarrant County board and The Jordan Elizabeth Harris Foundation board. She is a member of Les Dames International as well as the Fort Worth and Texas Chambers of Commerce.
Becky has been recognized with several high honors, including being commissioned as a 2012 Yellow Rose of Texas by Governor Rick Perry, a 2015 Woman of Distinction by the Girl Scouts of America – Central Texas, and 2016 Businesswoman of the Year by the Fort Worth Hispanic Chamber of Commerce.
In her spare time, Becky is an enthusiastic world traveler, golfer and skier.
SAUCY FACT
Becky has traveled the world to share Mrs. Renfro's, from Toronto, Canada, to Paris, France and Cologne, Germany.